Abigail Mansfield Marcaccio, PhD
---
Licensed Psychologist
---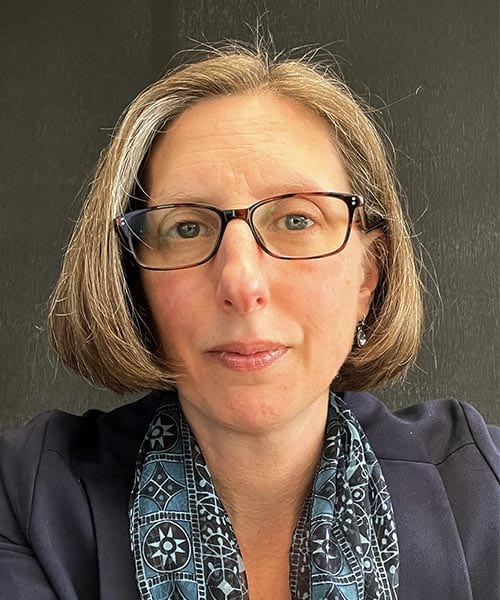 ---
Dr. Mansfield earned her bachelor's degree from Smith College, and her PhD in clinical psychology from Clark University. She also holds a master's degree in counseling psychology from Lesley University and a master's degree in clinical psychology from Clark University. She completed internship at the University of Massachusetts Medical Center and Worcester State Hospital, and postdoctoral fellowship at Warren Alpert Medical School of Brown University. She is Associate Professor, Clinician Educator, in the Department of Psychiatry and Human Behavior at Warren Alpert Medical School of Brown University. She has published articles on measures of family functioning and wellbeing, as well as conducting treatment outcome research on family therapy.
Dr. Mansfield works with couples and families of all ages and constellations. She also works with adults of all ages.
Here is what she says about her approach to treatment:
My approach is to begin with an initial evaluation to get to know you, where life has taken you, what is happening now, and how you see the issues you are facing. After this, I share impressions of what I learned about you, and talk with you about options for how you might proceed. If ongoing treatment makes sense, we collaboratively decide what you want to work on, and where you want to end up. Treatment will help you identify your strengths and how your strengths help you in your life. Treatment will also help you identify what matters most to you in your life, what gives you meaning and purpose, and what enriches your life. We will focus on identifying concrete observable steps you can take to get closer to where you want to be in your life or in your relationships. You decide the steps you feel you are ready to take, and my job is to support, encourage, coach, and help you problem solve as you take those steps. If things don't go as you had hoped, we regroup and talk about what to try next. I work collaboratively, which means we generate ideas about what to try together. Unless there are safety issues, I do not tell you what to do. Whenever possible, I work with other providers to coordinate care and think collaboratively about how best to be helpful.
I work with couples and families because close relationships have a profound impact on physical and emotional well being. Supportive relationships are an exceptionally strong predictor of life satisfaction, emotional health, and physical health. Common types of issues I work with include depression and mood disorders, anxiety, adjustment to illness, life transitions, relationship stress, relationship endings and divorce, parenting, role changes such as transition to parenthood or caregiving, adjustment to college, job or career stress or challenges, living with chronic illness, coping with terminal illness, grief, and loss. I also work with sexual difficulties including difficulties with pleasure, performance anxiety, adjustment to being sexual after illness such as prostate cancer or breast cancer, pain with sex, and sex after trauma.
When I am not working, my idea of a great day is a long walk or hike with family or friends some place beautiful, followed by a delicious meal. If it's summer, I like to pick and eat fresh berries, ideally near a pond or lake where I can swim or kayak.
---
Video Visit with Abigail
---
Call Abigail
---
Email Abigail
---