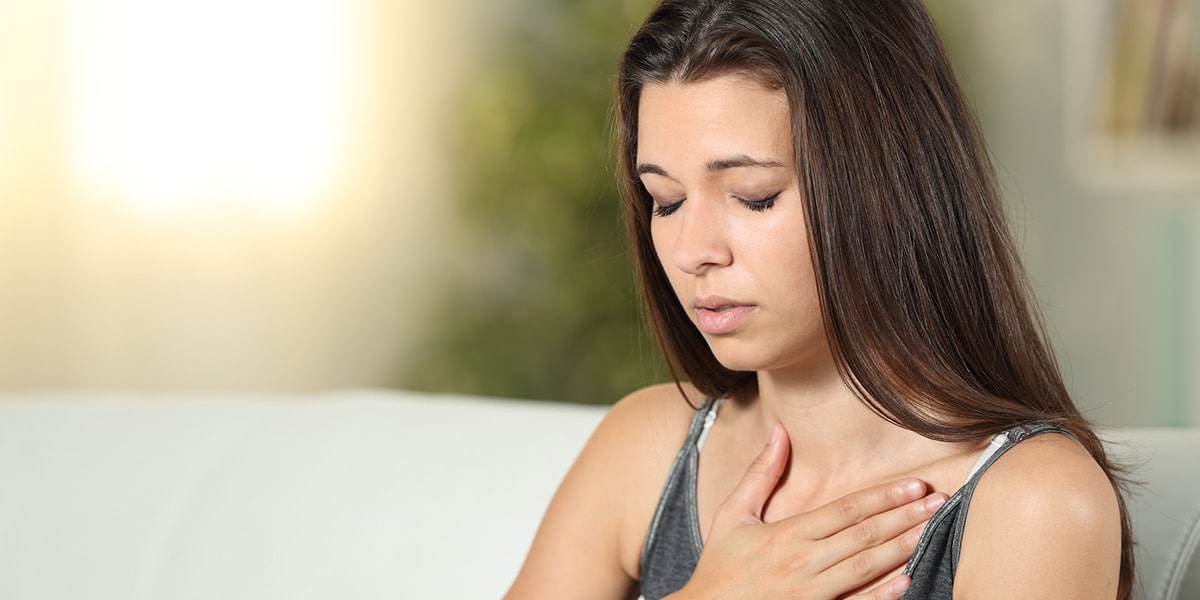 What to Expect With IOP
Mental health challenges can happen to anyone. If you or a loved one experience difficulty with your mental health, you may benefit from an IOP (Intensive Outpatient Program). The IOP at South County Psychiatry provides an intermediate option between outpatient mental health care from a therapist and/or medication provider and inpatient hospital treatment.
This guide will provide more details about IOPs generally, and help you decide whether IOP may be right for you.
What is the Intensive Outpatient Program?
Intensive Outpatient Programs (IOPs) provide short-term, intense support for people struggling with mental health symptoms, and who find that traditional outpatient care is insufficient to meet their needs. IOPs typically consist of 3 hours of treatment daily, which generally combines individual sessions, group therapy, and medication management. Programs may take place in person or in a virtual format.
Benefits of IOP-level Care
Opportunity for Accelerated Change
Many people with mental health challenges feel their symptoms have trapped them. One of IOP's goals is to help you move past your current crisis point and regain your life as quickly as possible. Because the treatment is more intense, you will be asked to make rapid changes to your life that can quickly improve your situation.
See Your Provider(s) Daily
Traditional outpatient care usually builds on weekly individual sessions at most. At IOP you can speak daily with the treatment team. New skills can also be practiced in groups within the treatment day, giving your doctors valuable information about how you are doing over several hours instead of during one, relatively short session. 
Battling Isolation and Hopelessness
Mental health issues can make people feel isolated and cut off from others. Receiving peer feedback helps you reconnect, and to develop skills to build support outside of IOP groups. At IOP you will meet group members at various stages of change, who not only know what it's like to struggle but also know what it's like to see things improve. Together, you can learn new ways to talk about and approach your challenges.
In contrast to inpatient or residential care, IOP also typically takes only 3-4 hours out of your day. This allows you to remain in contact with your support network outside of the hospital, and to improve your relationships as you move through treatment.
Learning New Ways of Interacting With Others
Mental health symptoms can make it challenging to relate to others, negatively affecting your relationships, support, and overall sense of well-being. In an IOP, you can change how you relate to friends and loved ones by practicing in a safe environment. You can also seek support around relationship issues if needed, ask for feedback about how you communicate, and work to achieve more effective communication with your group(s) and individual team.
Change Your Perspective on Your Struggles
IOP treatment can offer a different perspective on your issues. Our treatment team will help you learn new skills and approaches to managing your symptoms and experiences. Peer feedback can also be invaluable in helping you understand how others' experience your presentation, and help you improve communication in the presence of struggle. 
Admission Requirements
Attending an IOP program typically requires a mental health diagnosis from a clinically licensed practitioner, as well as evidence that a higher level of care is indicated. Generally people attending IOPs also have discussed the program with their outpatient or inpatient team prior to enrolling.
All patients attending our IOP receive a comprehensive psychiatric evaluation prior to admitting to the program, results from which can provide documentation of any current mental health needs including whether admission to the IOP is right for you.
Patient Outcomes
There is a wide body of research showing that programs like SCP's IOP help improve functioning and psychiatric symptoms for a wide range of patient presentations. For some people, IOPs function as an alternative to inpatient admission, allowing people to stay in contact with their families, hobbies and work while still receiving intensive care. Patients who have attended IOP programs often find that the jump-start they need to break through old behavior patterns and gain a new perspective on their condition. 
Although length of stay varies, most people complete our specific program in 2-3 weeks, and are subsequently able to step back into their lives with the support of outpatient providers. And, should things worsen and you need to return to IOP again, we are here for you.
Facilitating Change
If you want to discover what the IOP program can do to support your mental health, we encourage you to contact South County Psychiatry at one of our convenient Southern New England locations. We can help you cope with your psychiatric symptoms and enjoy a better quality of life.
---