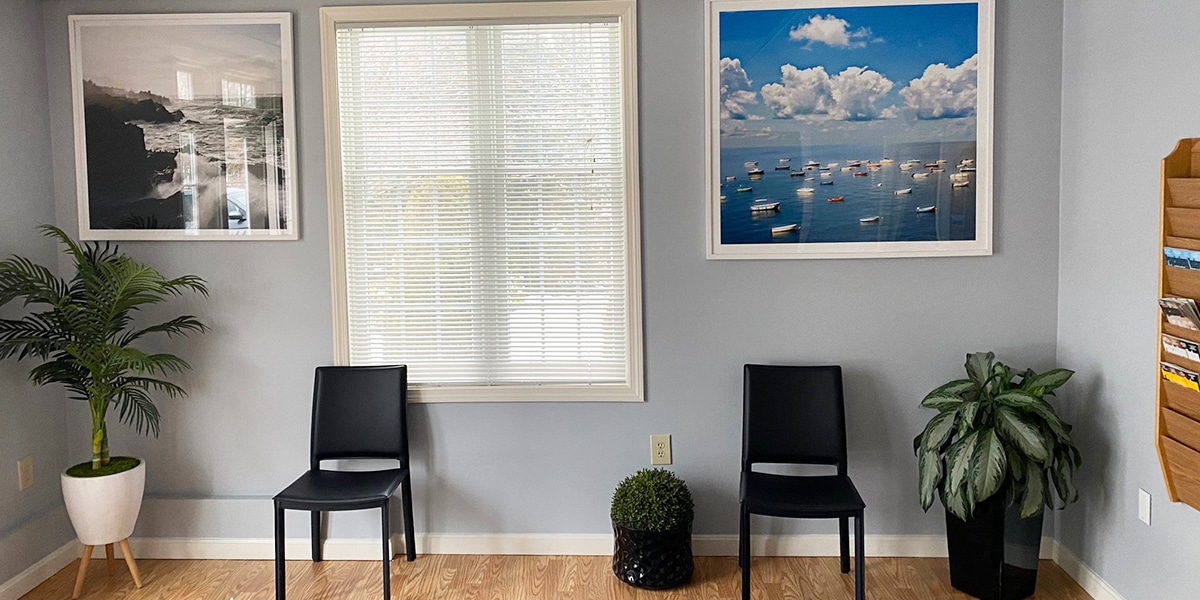 ---
South County Psychiatry is one of Rhode Island's premier behavioral health practices, specializing in the latest advancements in mental health treatment. Founded in 2019, Dr. Gallo recognized the need for high-quality, evidenced-based care in the community. We have found that for the best care to occur, our practice is based on three premises:
We treat each patient with their particular goals in mind. Many patients tell us that they often do not feel heard by their providers, and from the very first session, our primary goal is to understand the particular issue that the patient wants addressed.
We use the latest evidenced-based treatments. Our team looks at research from a variety of sources, and we promise to recommend treatments no matter where the evidence leads us. That often includes medications and therapy, but can also include particular supplements, diets, light/dark devices, books, apps, manuals, and other adjunctive treatments.
We will be here for you every step of the way in your journey towards better health. We know there can be bumps in the road along the way. We pride ourselves on being responsive so that when there are bumps, you will have someone by your side. The worst feeling is waiting for your provider to call back, wondering if and when it will occur. You have our word, that will not happen with us.
---
Psychiatric Evaluations
---
Mental illnesses can manifest in many different ways; and while there are certain common tendencies and patterns, not every individual responds to them in the same manner. That's why at South County Psychiatry, we offer psychiatric evaluations that focus on the patient in question. Our experience allows us to recognize the signs of certain conditions so that we can make an accurate diagnosis and proceed to effective treatment. Our psychiatrists are qualified to assess both the mental and physical aspects of various psychological problems, ensuring that patients' conditions are correctly identified. To schedule a psychiatric evaluation, please contact us at South County Psychiatry today.
---
Psychiatric Treatment
---
Once a patient has undergone an evaluation, treatment can then begin. The members of the caring and deeply compassionate psychiatric team at South County Psychiatry have extensive experience in treating conditions such as depression, anxiety, dementia, ADHD, PTSD, sleep disorders, and more. Whether there is need for medication management or therapy, we can formulate a treatment plan that works best for patients on an individual case-by-case basis. We consider it an honor to care for you and greatly appreciate the trust you place in us to do so. We will do everything we can to make each visit as comfortable as possible. Every patient is unique, and we are committed to providing you with high-quality care based on your individual needs.
Patient Portal