Licensed Psychologist
---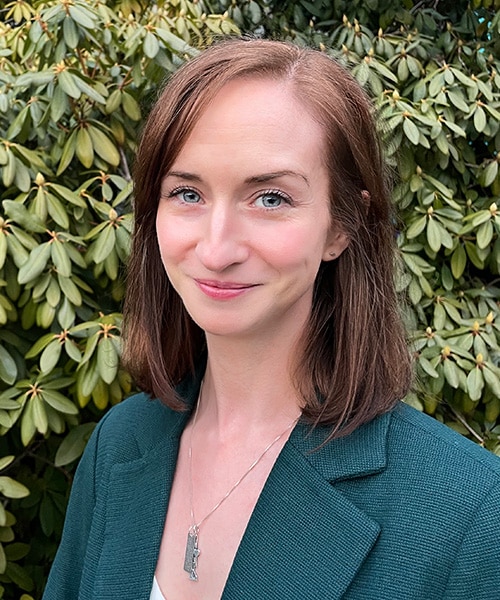 ---
Kristin Davidoff is a licensed clinical psychologist who graduated from the CUNY Graduate Center at John Jay College with a doctorate in Clinical Psychology (Forensic concentration). She completed her internship at Behavioral Health Network in Westfield, Massachusetts, before completing her fellowship in Serious Mental Illness at the Providence VAMC/Warren Alpert Brown Medical School. Dr. Davidoff has worked in a variety of settings, including inpatient and partial hospital levels of care, community mental health, VA medical center, college counseling, and a jail diversion program. She utilizes third-wave behavioral therapies (e.g., Acceptance and Commitment Therapy, Dialectical Behavior Therapy, and other mindfulness and exposure-based therapies) to address presenting concerns from a recovery-oriented perspective. She specializes in treating borderline personality disorder, severe mental illness, and working with the young adult population.
Dr. Davidoff is seeing patients at South County Psychiatry through the Mental Health Intensive Outpatient Program (IOP) and is not taking outpatients at this time.
After completing her fellowship, Dr. Davidoff was a staff psychologist at Rhode Island Hospital's Partial Hospital Program from 2018-2023. Additionally, Dr. Davidoff was Clinical Assistant Professor of Psychiatry and Human Behavior at Warren Alpert Medical School from 2019-2023. During her tenure at RIH PHP, Dr. Davidoff served as the chair of the program's DEI Committee (2020-2023) and Postdoctoral Fellowship Coordinator (2022-2023). She remains involved with CUNY John Jay College as an adjunct professor, teaching courses at the undergraduate level. Her research interests include the impact of microaggressions on marginalized populations and mental health stigma.
In her spare time, Dr. Davidoff enjoys spending time with family and friends, reading, watching baseball, and finding local hiking trails to take her dog on adventures.
---
Video Visit with Kristin
---
Call Kristin
---
Email Kristin
---