Licensed Psychologist
---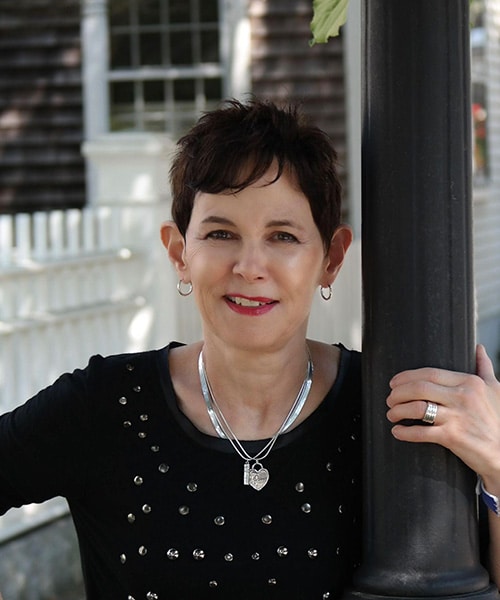 ---
Dr. Shayna Bronsky is a Licensed Clinical Psychologist with over 25 years of experience working in a wide range of clinical settings, including private and group practice, two prisons, the U.S. Air Force Academy, as the Primary Care Behavioral Health Consultant in a four doctor Family Practice serving 10,000 patients, and most recently as the Embedded Clinical/Health
Psychologist in Family Practice at the Naval Health Clinic in Newport, Rhode Island.
Prior to obtaining her doctorate, she served as a Corporate Health Promotion Consultant in
Boston for 9 years, where she worked to reduce employee absenteeism, modify the corporate
culture of an international company to become more health and wellness conscious, created
and implemented a health coaching program for corporate officers and designed and
implemented a clinical research study examining the effect of onsite Health Promotion/Disease
Prevention programs in reducing modifiable risk factors for cardiovascular disease in a sample
of 400 employees.
Dr. Bronsky earned her Bachelor's degree from The Pennsylvania State University. She has a
Master's degree in Exercise Physiology from The University of Connecticut and a Master's
Degree in Applied Psychology from Boston University. She received her doctorate in Clinical
Psychology from The Florida Institute of Technology. Dr. Bronsky completed her internship in
Behavioral Medicine at Danbury Hospital (CT) and her post-doctoral fellowship at the hospital's
Center for Child and Adolescent Treatment Services.
She is passionate about working with adults who are coping with both psychiatric and
acute/chronic medical conditions and employ a mind/body approach to healing using evidence-
based techniques. Common types of psychiatric issues includes anxiety/panic,
depression, relationship issues, coping with difficult personalities, stress management,
adjustment to life changes, burn out and adapting to living with acute and chronic illness.
In addition, Dr. Bronsky enjoys working with individuals who are coping with a wide range of medical conditions, including diabetes, chronic pain, obesity/overweight, orthopedic injuries, insomnia and other sleep issues, cardiovascular disease, cancer, neurological disorders, dermatological issues, kidney and liver disorders, autoimmune conditions, stress-related GI diagnoses, asthma and others. With regard to disease prevention and health promotion, Dr. Bronsky greatly enjoys teaching individuals how to modify lifestyle-related behaviors to prevent illness.
During the initial meeting there is a focus on the patient's history and their current challenges and needs, with the goal of getting to know patients and understanding how they have arrived at this point in their life, particularly regarding the issues patients are currently experiencing. If we decide we would like to work together, we will collaboratively create a game plan for addressing your issues in a way that makes sense to you, setting up measurable guideposts along the way. Dr. Bronsky describes herself as someone who assists, supports, clarifies, empowers, educates, encourages, coaches and helps patients problem- solve to take the necessary steps to move toward goals. Dr. Bronsky may give you homework assignments between sessions so that you can practice new techniques on your own.
Dr. Bronsky employs a strengths-based approach to treatment and helps patients identify what they have learned thus far in your life that is working and teach patients new skills and techniques to address current concerns, with the goal of helping individuals find peace, fulfillment and happiness in life. She believes humor is healing, therefore tries to incorporate laughter into sessions when appropriate. If additional support is needed from other providers, she will do her best to coordinate care by making the necessary referrals.
When not working, Dr. Bronsky enjoys spending time with friends and family. In particular, enjoys exercising, meditating, photography, walks in nature, cooking, hiking, kayaking, music, movies and learning new things.
Video Visit with Shayna
---
Call Shayna
---
Email Shayna
---