Advanced Psychiatric Services in Dartmouth, MA
---
South County Psychiatry offers behavioral health services to residents in and around Dartmouth, MA - specializing in the latest advancements in mental health treatment. Following a psychiatric evaluation, our psychiatrists provide medication management and psychotherapy for the treatment of depression, anxiety, ADHD, panic attacks, OCD, PTSD, and PMDD - as well as many other mental health conditions, too.
It is important for everyone to have access to high-quality mental health services. So, in addition to regular working hours, extended hours are also available. 
We are here for you, Dartmouth. Whenever you are ready to schedule your appointment, go ahead and contact us.
---
---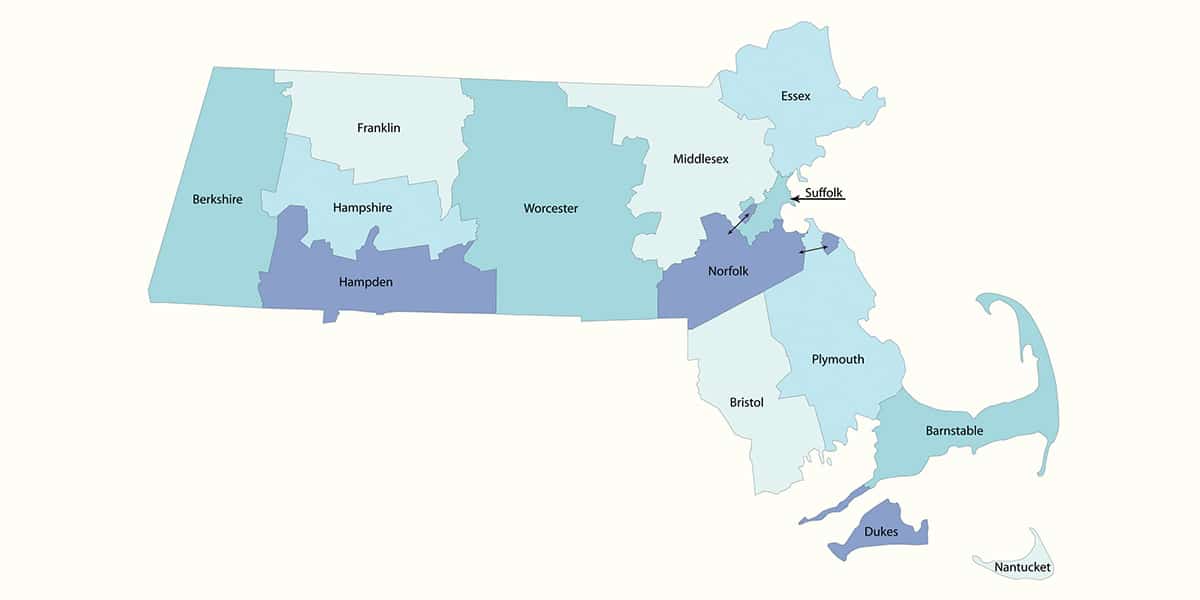 South County Psychiatry - Massachusetts
ADDRESS
333 Union Street
New Bedford, MA 02740
Directions
---
Request an Appointment
---
Services We Offer Our Patients
---
Services offered by our experienced psychiatrists at South County Psychiatry include: 
Psychotherapy

Medication Management

Transcranial Magnetic Stimulation (TMS)
Psychotherapy
Psychotherapy is all about helping patients to:
Develop insight into past trauma or psychological issues

Learn effective coping skills

Set goals for the future

Get to know themselves on a deeper level

Resolve emotional pain or confusion
This is well-known and regularly used treatment that can address many different mental health conditions, such as anxiety, depression, bipolar disorder, addiction, stress, panic disorder, obsessive-compulsive disorder, specific phobias, and various negative thought patterns.
Medication Management 
Medication can be used as a treatment on its own or in combination with another type of treatment. The following factors (amongst others) are taken into consideration before proceeding with this treatment: 
Diagnosis

Age, weight, height

Comorbid medical and psychiatric conditions

Side effects

Medication history with a list of doses, effects, and side effects, if applicable
And, of course, we make sure that medication is something that the patient prefers. 
Medication can be used for all sorts of mental illnesses, but it is commonly used to help treat depression, ADHD, anxiety, bipolar disorder, panic disorders, and more. Please note that we handle medication very carefully and methodically at South County Psychiatry. 
Transcranial Magnetic Stimulation (TMS) - This non-invasive procedure is used to stimulate nerve cells in the brain as part of a safe and effective treatment method for major depression and OCD.
---
What Our Patients Are Saying
---
"Hannah Creta is a wonderful doctor! She is open, receptive and kind! We found a balancing act for my Bipolar and I couldn't be any happier! The practice is also very compassionate and understanding. 10/10 would highly recommend to anyone!"
---
"Dr. Gallo and his staff have been easily accessible and highly professional. They listen to my concerns patiently and answer my questions in a clear and concise manner that inspires trust and confidence."
---
 "Dr Gallo is very compassionate and listens to me. He always states that he's there for me if I need him. I feel comfortable talking with him."
---
Questions You May Have About Your Appointment
---
---