Psychiatric Services in Plymouth, MA
---
If you are in the Plymouth, MA area and are looking for behavioral health services that specialize in the most advanced, effective treatment, South County Psychiatry can help. With extensive experience in psychotherapy, medication management, and Transcranial Magnetic Stimulation - among others - we can treat many different mental health conditions. 
A few of the most common conditions we treat include:
Anxiety

Depression

Panic attacks

Obsessive-compulsive 

Post-Traumatic Stress Disorder

PMDD

ADHD
We know life in Plymouth can be busy at times - but that does not mean you should sacrifice your mental health. So, we make our services available to our patients during both regular business hours and extended hours. 
When you are ready, contact us to schedule your appointment.
---
---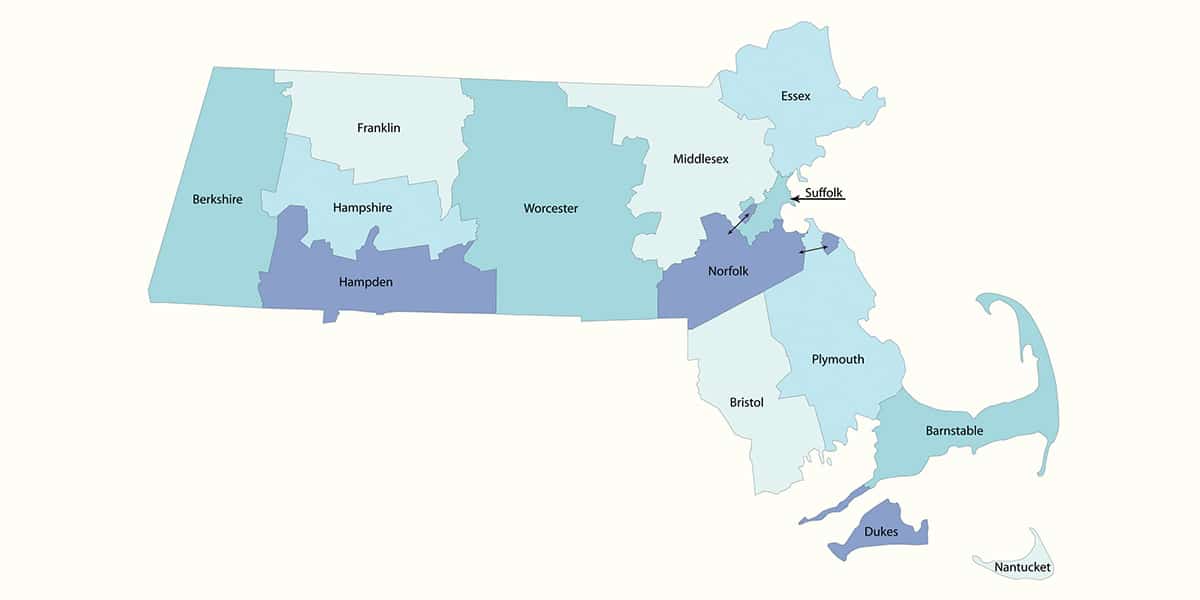 South County Psychiatry - Massachusetts
ADDRESS
333 Union Street
New Bedford, MA 02740
Directions
---
Request an Appointment
---
About Our Services in Plymouth, MA
---
At South County Psychiatry, we treat our patients with a personal, evidence-based approach that is both effective and beneficial. We offer: 
Psychotherapy

Medication management

Transcranial Magnetic Stimulation (TMS)
Psychotherapy
Often used by those with mental health conditions such as anxiety, depression, bipolar disorder, addiction, stress, panic disorder, obsessive-compulsive disorder, specific phobias, and negative thought patterns. This treatment is helpful for patients seeking to: 
Discover insight and find a resolution to past trauma 

Get to know themselves at a deeper level

Find effective coping skills

Lay out goals for the future - and steps to achieve them
Medication Management
Medication is commonly used to treat the symptoms of some mental health concerns, including depression, anxiety, ADHD, bipolar disorder, panic disorder, and more. Though we understand that these medications require careful monitoring throughout treatment. And, at South County Psychiatry, we take this seriously. 
Medication can be used on its own or in combination with other types of treatment. 
Transcranial Magnetic Stimulation (TMS)
TMS is a non-invasive procedure used to stimulate nerve cells in the brain as part of a safe and effective treatment method for major depression and OCD.
---
What Our Patients Are Saying
---
"Dr Gallo is a highly professional and caring doctor who has helped me with managing my anxiety the past year plus. He truly cares about his patients and is extremely knowledgeable on the latest and greatest research. He is also timely which is appreciated as many doctors offices run behind schedule - he is always right on time. Thanks for your service!"
---
"HANNAH CRETA, I'm so happy with her services!! She is an incredible listener and understands me so well… I'm so pleased with her services. She is so understanding and easy to talk to… I have talked to many people but Hannah has been the best. I would recommend her to anyone! I honestly can't say enough good things about her."
---
"Doctor Gallo is extremely punctual and sincere is his patients interactions. He is a doctor I feel I can trust to always have my back when warranted. I put my full trust in him."
---
Questions About Your Appointment
---
---