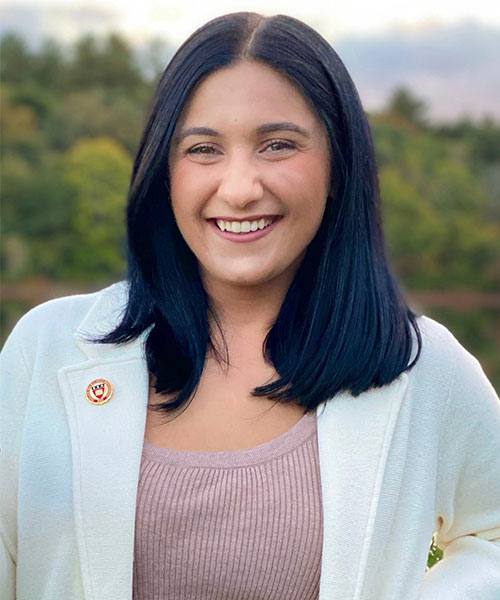 Psychiatric Nurse Practitioner
---
Video Visit with Hannah
---
Call Hannah
---
Email Hannah
---
Hannah Creta was born and raised in Rhode Island where she has permanently resided with her husband and daughter. She is thrilled to have the opportunity to enhance her career as a psychiatric nurse practitioner at South County Psychiatry under Dr. Anthony Gallo. She was inspired to pursue a career in healthcare from a young age and decided to specialize in psychiatric care with a goal to end the lingering stigma and shame surrounding seeking mental health services.
Hannah is an ANCC board certified nurse practitioner specializing in psychiatric care and has experience in inpatient and outpatient treatment across the lifespan. She believes in treating the whole person and that patients are not defined by their diagnosis, or life circumstances. Hannah has grown as a provider through education, clinical experience, and patient experience, as she believes the patient can help you just as much as you can help them.
---
Education & Clinical Work
---
Hannah received her Bachelor of Science in Nursing from Regis College in 2017. She went on to pursue becoming a psychiatric nurse practitioner and received her degree at Regis College in 2020. She spent her senior year of undergraduate school working as a mental health worker at McLean Hospital and continued working as a registered nurse during graduate school.
---
Interests
---
When Hannah is not working with patients, she enjoys spending time with her friends and family. She also enjoys traveling, photography, and spending time in coffee shops. She has recently discovered her passion for working with and helping young women navigate motherhood, grief, and loss.
---